McQuay International
A HISTORY OF LEADERSHIP
McQuay International delivers engineered, flexible solutions for commercial, industrial and institutional heating, ventilation, and air conditioning (HVAC) requirements with reliable products, knowledgeable applications expertise and responsive support.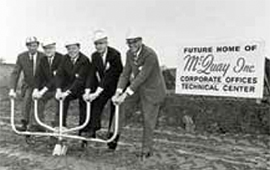 As part of Daikin Industries, a Fortune 1000 company, McQuay is one of the largest air conditioning, heating, ventilating and refrigeration companies in the world. We have earned a worldwide reputation for providing a full line of quality products and expertise to meet the demands of our customers. Our representatives work with you to design HVAC systems that can save you money while providing optimal overall system performance and occupant comfort. The engineered flexibility of our products allows you to fine tune your HVAC system to meet the specific requirements of your application. You benefit from lower installed and operating costs, high energy efficiency, quiet operation, superior indoor air quality (IAQ) and low cost maintenance and service.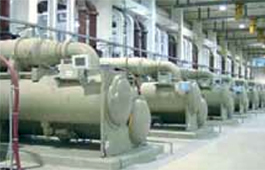 Since 1872, as a pioneer in the manufacture of the steam engine, McQuay International has been providing quality equipment. We continue to be at the forefront of changes in the HVAC industry, while leading the industry in environmental issues.
Today, McQuay possesses more than 13 manufacturing plants occupying some 200,000 square meters on three continents; North America, Europe and Asia together with sales and service offices in 75 countries. With a diligent workforce of over 15,000, McQuay is dedicated to producing the best quality equipment in the air conditioning industry.
Our renowned brands: